Jump to docs navigation
User Manual /

Creating the first user

Note: You are currently reading the documentation for Bolt 4.0. Looking for the documentation for Bolt 5.2 instead?

If your site has been setup by a designer or developer you will likely already have login credentials and can skip to login screen

When Bolt has been installed and you navigate to your site you will be greeted by a screen asking you to create the first user: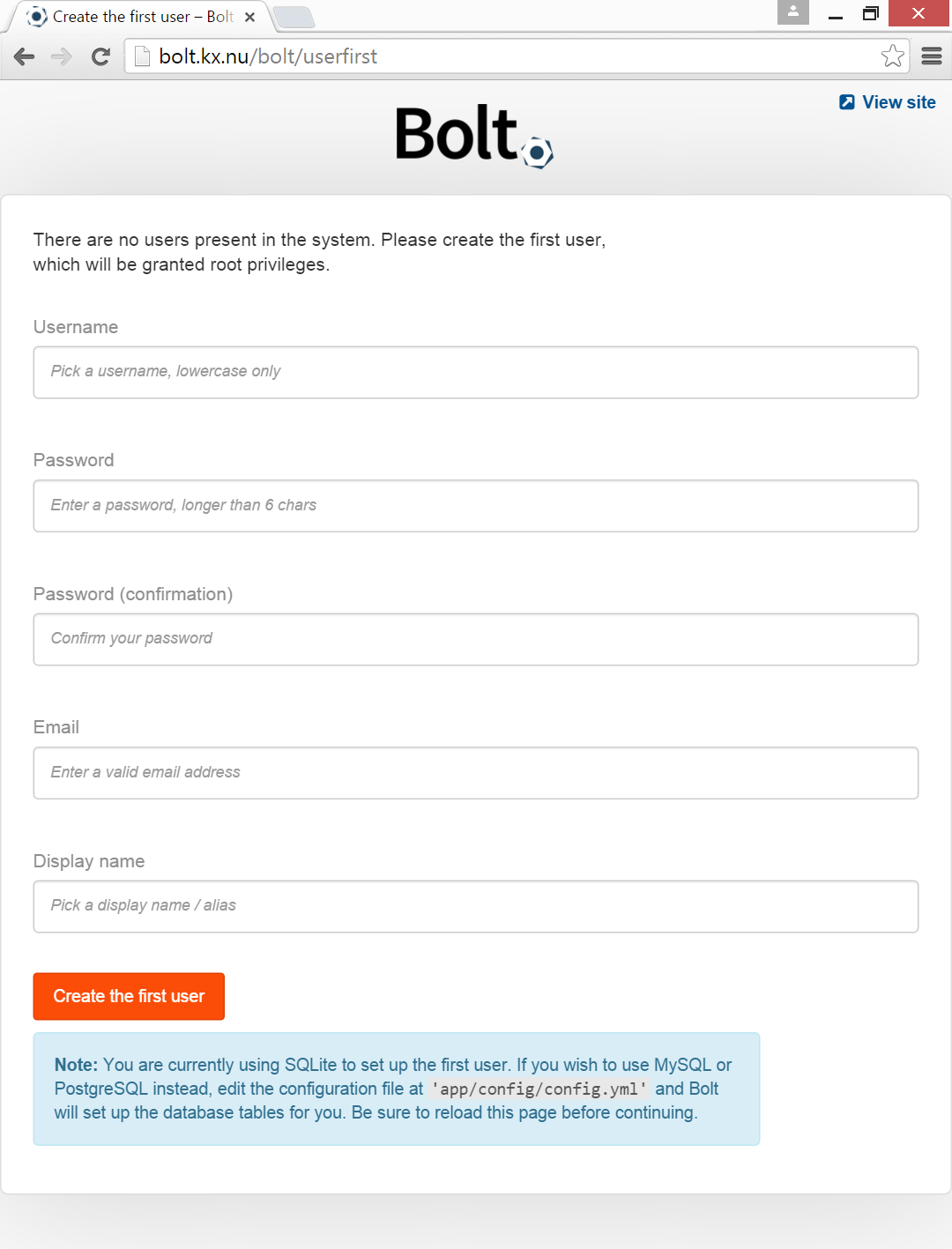 After you enter your info you will be redirected to the login screen...